23 Aug

Finding Entry Level Work Without Leaving Town: How Job Portals Improve Access to Local Employment Opportunities
Young people need information in a changing job market. Many LLENs across Victoria facilitate access to local opportunities for young people through Job Portals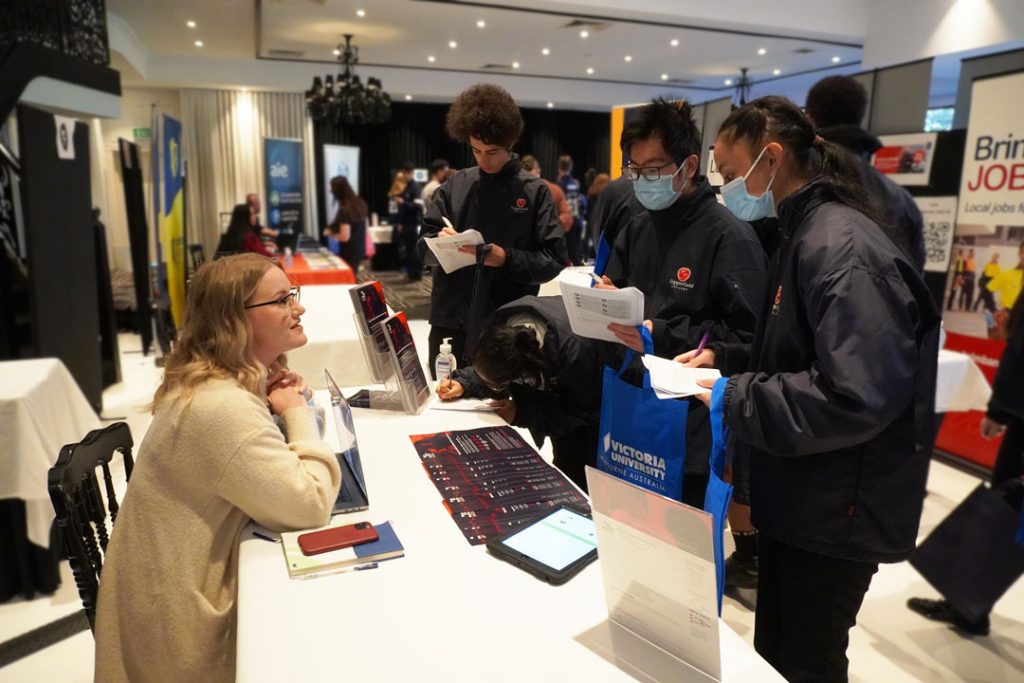 Job portals collate local, entry-level job opportunities on a one-stop-shop platform for young people to access alongside careers resources, information and training opportunities.
While most online job directories charge a fee per listing, the VicLLENs careers portals are free to use for both recruiters and job seekers.
Case Study: Geelong Careers
Geelong Region LLEN built the Geelong Careers jobs portal after realising that training for careers was mismatched to its radically transforming economy. With job vacancies from 346 member employers, CareerOne, Indeed, Adzuna and SEEK, job seekers can see the industries that are growing in real-time. A monthly report is used by all schools, policymakers, and published in the Geelong Advertiser.
Case Study: Inner North Jobs for Youth
The Inner North Jobs for Youth Portal was developed as part of a wider INLLEN initiative designed to address the issue of youth unemployment in the inner northern region of Melbourne.
The platform, which currently hosts over 1600 job listings, has opened up more opportunities for young people to find work locally. It is also used by schools and as part of the INLLEN work-readiness program.
Additionally, the platform is also a means of gathering data to identify patterns in the local labour market. This data can then be used by INLLEN to host work-readiness events targeting industries with known skill shortages.
The INLLEN also supplies this data to schools so they are able to guide students based on regional industry trends.
Case Study: Swan Hill ConnectU
The Swan Hill Connect U platform is the product of a unique approach to making job opportunities more accessible to local young people.
Mikayla, Project/Communications Officer at MMLLEN, leverages Facebook to seek out opportunities that aren't always available on major job-seeking directories. She also distributes opportunities via the Swan Hill ConnectU Facebook page. This two-tiered approach ensures local employers maximise the reach of their vacancy listings and that furthermore, young people know where to find these opportunities.
The Swan Hill ConnectU platform also uses a noticeboard to advertise other relevant opportunities, such as training, events and services.
Web data shows that the site is being utilised by an average of 200 users a month and that traffic is increasing over time.