09 Jun

Two new youth mentoring programs launch in Northern Victoria
Hume Whittlesea LLEN and Goulburn Murray LLEN have recently launched new mentoring programs for young people in each of their respective regions. These new programs are an addition to a rapidly growing list of mentoring programs LLENs have made available across the state.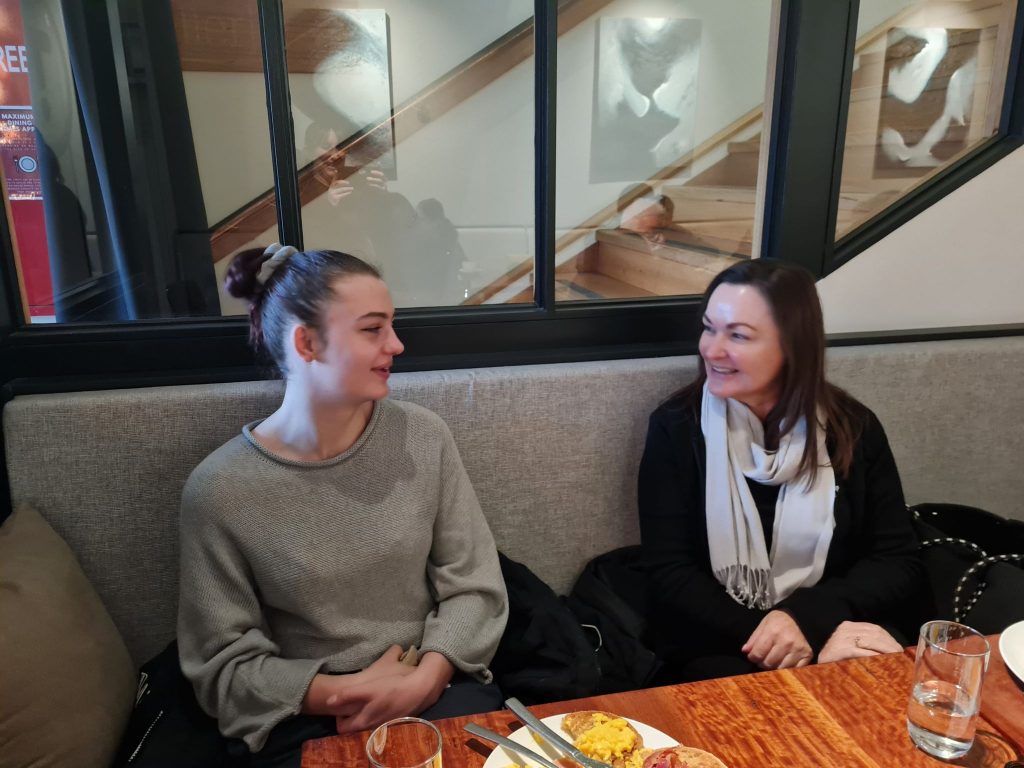 Goulburn Murray LLEN's mentoring program, 'Link to Learn', has kicked off with ten pairs of young people and local mentors, who will undertake monthly skill-building workshops and regular mentoring sessions over the next 6 months. 
One mentor saw the program as a "great opportunity to engage with someone younger who may see things differently and provide them with support, knowledge and shared experiences"
As part of 'Link to Learn', mentors provide one on one support & guidance with career/education planning, and goal-setting and impart general support for young people navigating their next steps in life.
The Whittlesea Youth Mentoring Program was launched in partnership with Maribyrnong Moonee Valley LLEN. Kim Stadtmiller, Executive Officer of Hume Whittlesea LLEN, was delighted to be working in partnership with Maribyrnong Moonee Valley LLEN to launch the program in the region: "working in partnership is something that LLENs do and have been doing now for just over 20 years."
"It's with the passion and the commitment and the dedication of all of us here and beyond this room that we are going to be able to make a difference in young people's lives." 
The Maribyrnong Moonee Valley LLEN Youth Mentoring Program has been running for 5 years in response to a local need for more flexible mentoring opportunities. The program has been highly successful, with an evaluation finding that 87% of the program's participants were able to go on to further education, employment and training.
Gabe was matched with a mentor from the program in 2017. He had recently migrated to Australia and in the midst of taking on English classes and settling in, he was seeking support with the daunting process of navigating a foregin education and training system.
"My priority was to start studying and completing my education. I didn't have any idea [of what it] looks like to study in Australia. So I needed that support, that knowledge."
With the support of a mentor, Gabe commenced a degree in Criminology and secured a work experience placement with Victoria Police. 
"This was my first employment in Australia," said Gabe. "It was [the] start [of] what I wanted to do. So that was exciting and great for me."
According to Boyd Maplestone, Executive Officer of Maribyrnong & Moonee Valley LLEN, mentoring supports young people through a time in their life when they are facing significant change and volatility:
"Transitions from secondary school to post-secondary school have always been challenging. It's an area where young people are quite vulnerable."
"This post-school programme, which has been picking [young people] up between 16, 17 and 18 years and then guiding them through those years, has been critically important in terms of supporting them."
Also available in regions across Victoria is the MATES mentoring program. The MATES Mentoring Program provides positive role models who enhance the skills and life experiences of young people. Mentors and mentees catch up for one hour, once a fortnight, for one year. The MATES model was originally developed by Wimmera Southern Mallee LLEN in 2010. It is now also offered in the North Central, Campaspe Cohuna and Central Grampians Regions.
In Melbourne's Inner North, a Vocational Mentoring Exchange Program is available. This year, the Vocational Mentoring Exchange will have approximately 80 volunteer mentors working with 200+ young people aged 17-24 in school and community settings,  helping to strengthen their career transition journey. In addition, the VME Northern Youth Mentoring Network meets quarterly providing an opportunity for all those working in, or keen to get started, youth mentoring an opportunity to network, share practice and gain professional development.
If you would like to volunteer as a mentor (anywhere in Victoria) please click here to express your interest.