28 Jun

"So, tell me a bit about yourself" – students across the state participate in mock interviews
Job interviews can be awkward and challenging - especially if you've never sat one before. That's why LLENs run mock interviews across almost every region of Victoria. Here's a breakdown of what they are, how they work and how you can get involved.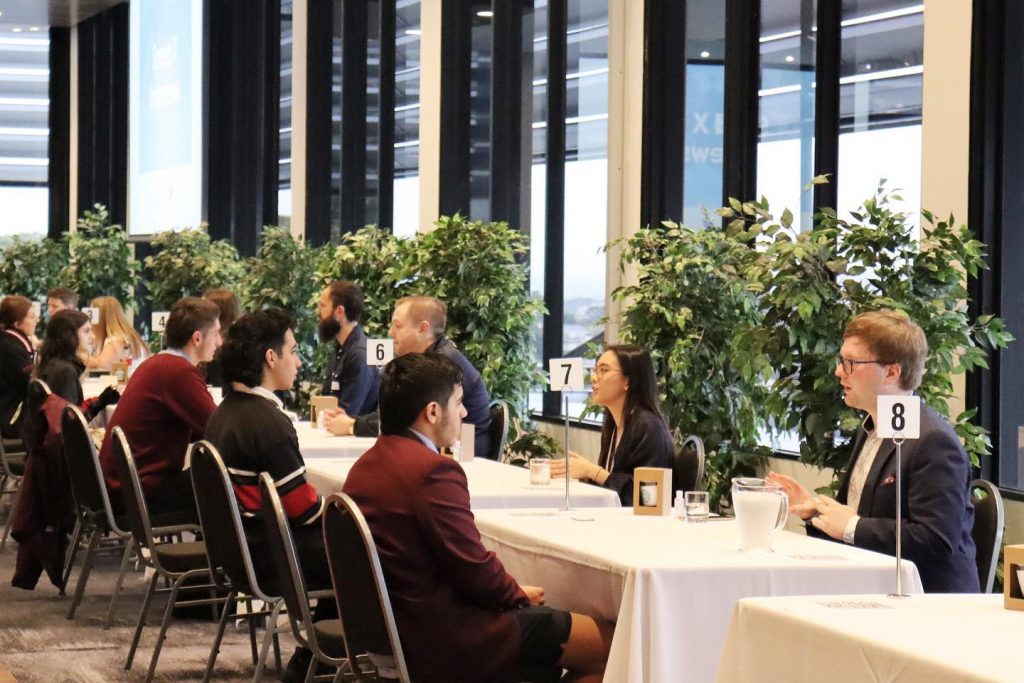 Do you remember what it was like to sit your first job interview? 
As the How Work Works research has highlighted, a job interview is often a critical part of the recruitment process in which an employer has the opportunity to assess a candidate's 'team fit.' One employer told us, "workplace fit is a big decider… if it's down to two candidates we will go with the one that complements our current staff." 
Many young people do not have an extensive track record and years of experience to fall back on to help them to get a job. While employers are willing to invest in training the right person, performing well in an interview can be a young person's ticket into the world of work. As one employer illustrated: "If you haven't got experience, the interview will be make or break."
How do mock interviews work?
Across all LLENs, the mock interviews approach is two-fold; first, students learn basic interview skills and etiquette which they then go on to apply in a simulated interview setting.
As part of the RIJI (Real Industry Job Interviews) program (INLLEN, BGKLLEN, HWLLEN) the interview program is wound into a participating school's curriculum through a series of guided lesson plans.
Students get hands-on experience with job searching, resume/cover letter preparation and interview preparation. Following this, they will select a real job advertisement on which to compose a practice application.
Finally, students are encouraged to apply their learning through a mock interview event with local volunteer employers and/or volunteer interviewers.

Wimmera Southern Mallee LLEN conducts a series of work readiness sessions in the lead-up to the interviews. Sessions cover all the key basics, such as what to wear, expected questions, preparation, learning about the company, self-introductions and more.
In arranging mock interviews, LLENs leverage their partnerships to bring the community together in support of young people. Mock interview programs rely on the support of key regional partners. For example, the Outer Eastern LLEN works closely with Swinburne and the Box Hill Skills and Jobs Centre in the delivery of their mock interviews. Gateway LLEN partners with the region's Lions Club. Hume Whittlesea LLEN's RIJI program is powered by the local northern metropolitan business community. 
According to Nicky Leitch, CEO of Hume Whittlesea LLEN, "it draws on valuable recruitment skills and expertise of industry representatives who participate and are enthusiastic about helping young people prepare for the world of work."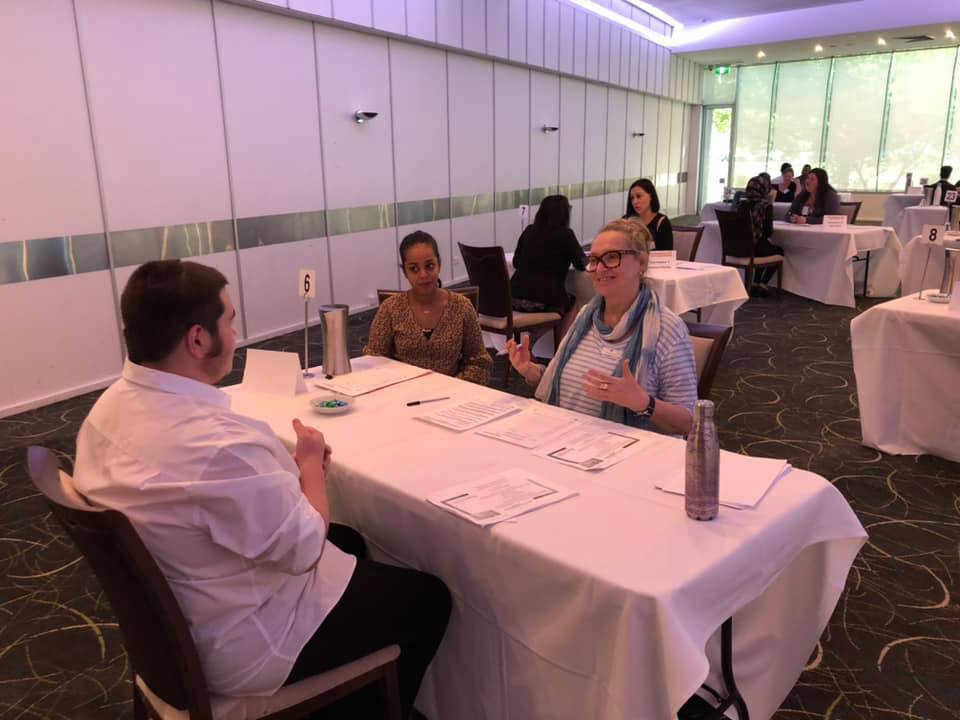 Why are mock interviews important?
Mock interviews are critical for helping boost a young person's chances of employment success when interviewing for entry-level work.
According to one Careers & Pathways Manager, involved in the Outer Eastern LLEN Mock Interview Program:
"The honest and constructive feedback provided by the interviewers after the interview will hold these students in good stead for when they have to undertake real interviews for jobs and could be the difference between a positive and negative outcome in the long run."
A student from Clonard College told the Geelong Region LLEN: "I loved the program as it helped me gain some confidence. I was guided in what I said well and what I needed to add or elaborate on."
One student struggled with nerves prior to practicing her skills in a safe and simulated environment. Shortly after, she landed her first job at Target. She told the Outer Eastern LLEN team:
"I don't think I would've been able to get the job without the feedback from you after the mock interview and even from the resources you sent to help me via email, and for that I am very grateful."
Mock interviews help students to understand and value the importance of interview preparation. Following Gateway LLEN's Mock Interview event, one VCAL teacher reflected that the interviews "opened up discussion about why preparation is so important."
Year on year, Hume Whittlesea LLEN has observed a rising standard of interview preparedness: "we have seen small improvements in the quality of the applications coming through each year… we hope that given how competitive the job market will be for these school completers, that our RIJI will have helped them get a small step ahead."
Despite two years of lockdowns and volatility, mock interviews continued to run across the state virtually.
The Inner Northern LLEN received feedback from teachers that "the opportunity to test themselves in what can be a daunting and intimidating experience had created a real sense of accomplishment – something that has been lacking throughout the disrupted schooling year."
The online interview experience also served as a vital one-on-one interaction for students otherwise stuck at home: "what a credit to them all", one teacher noted, "achieving in leaps and bounds while homeschooling and missing out on the usual face-to-face social interaction of the past."
The community response to mock interviews across the state has been overwhelmingly positive. Banyule Nillumbik LLEN actually experienced an oversupply of volunteer interviewers, the vast majority of which agreed the program was valuable "information and preparation" for student interviewees.
One volunteer interviewer for Hume Whittlesea LLEN said:
"I have every reason to expect this generation of young people to engage and lead and support others as they venture out into the big wide world. How proud you must be of them all and how positive it makes me feel for our future."