07 Jun

Road to Success: Enhancing VET Access for Victorian Students through Place-based Transport Solutions
A recently-launched pilot program is making Vocational Education and Training (VET) pathways more accessible for Victorian students by providing them with access to transport.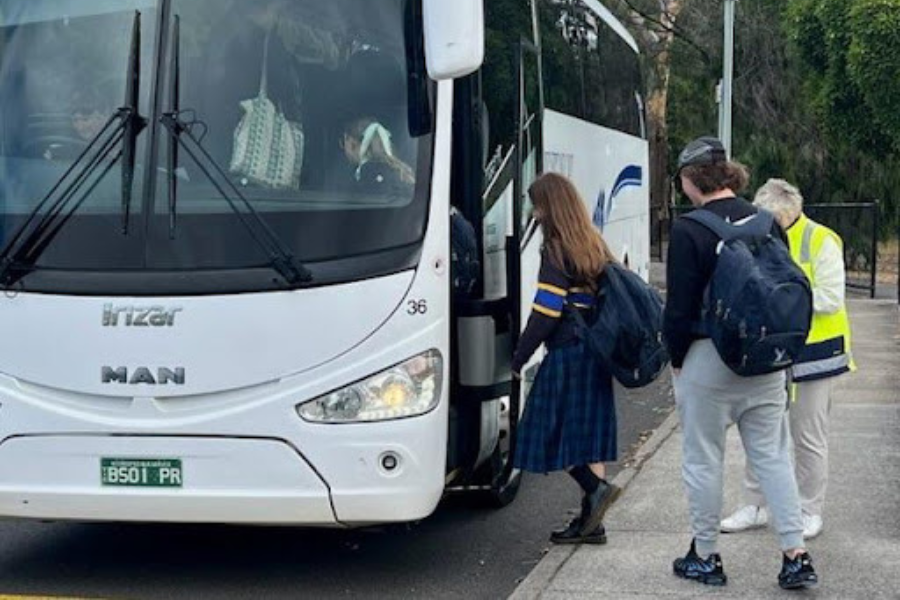 Coordinated by the Frankston Mornington Peninsula LLEN (FMPLLEN) and delivered in collaboration with the Victorian Local Learning and Employment Networks (VicLLENs), the initiative focuses on providing tailored, locally-driven transport solutions for VET students. The program has been highly successful in removing transportation barriers, empowering over 1500 students to attend their VET classes.
Financed through the Labor Government's Transport Fund, the program has seen approximately $1 million distributed across 18 LLENs to provide a combination of buses, taxis and carpooling options for VET students in each respective region. Collaborative efforts between each LLEN, VET cluster, and their respective Jobs and Skills Centres (JSPMs) have resulted in the establishment of effective transport solutions for students that are region-specific.
According to Program Coordinator Allison Nicholls, the centrally coordinated, place-based rollout of this program has been instrumental to its success: "By catering to the unique needs of each community, we've been able to make a real difference for VET students across the state."
For students in the Frankston and Mornington Peninsula regions, the closest Engineering VET course on offer is in Dandenong. FMPLLEN has helped over 250 students in their region access this course by providing a bus and maxi taxi.
One of these students is Lucius, currently undertaking his second and final year of VET Engineering with plans to pursue employment in this industry post-year 12. This initiative was able to significantly reduce his travel time from 3 hours to 1 hour, 15 minutes. Despite experiencing homelessness, Lucius has been able to stay committed to his VET course, with the reduced travel time even allowing him to attend extra Year 12 classes at his school.
The Geelong region has reported significant improvements in access to VET for their students at Northern Bay College, citing benefits like reduced travel time, increased access to VET programs, and new friendships formed among students from different schools.
According to Mel Inderberg, VASS/VET/SBAT Coordinator at Northern Bay P-12 College: "Students always used to say: I can't do that VET because it's just too far away and it would be two hours travelling on two public buses."
"However now with the VET bus it's so much easier for students and parents/carers to have access to all VET [courses] no matter what suburb they are in."
For more information about the program, contact Allison Nicholls (Transport Co-ordinator Frankston Mornington Peninsula LLEN) at allison@fmpllen.com.au